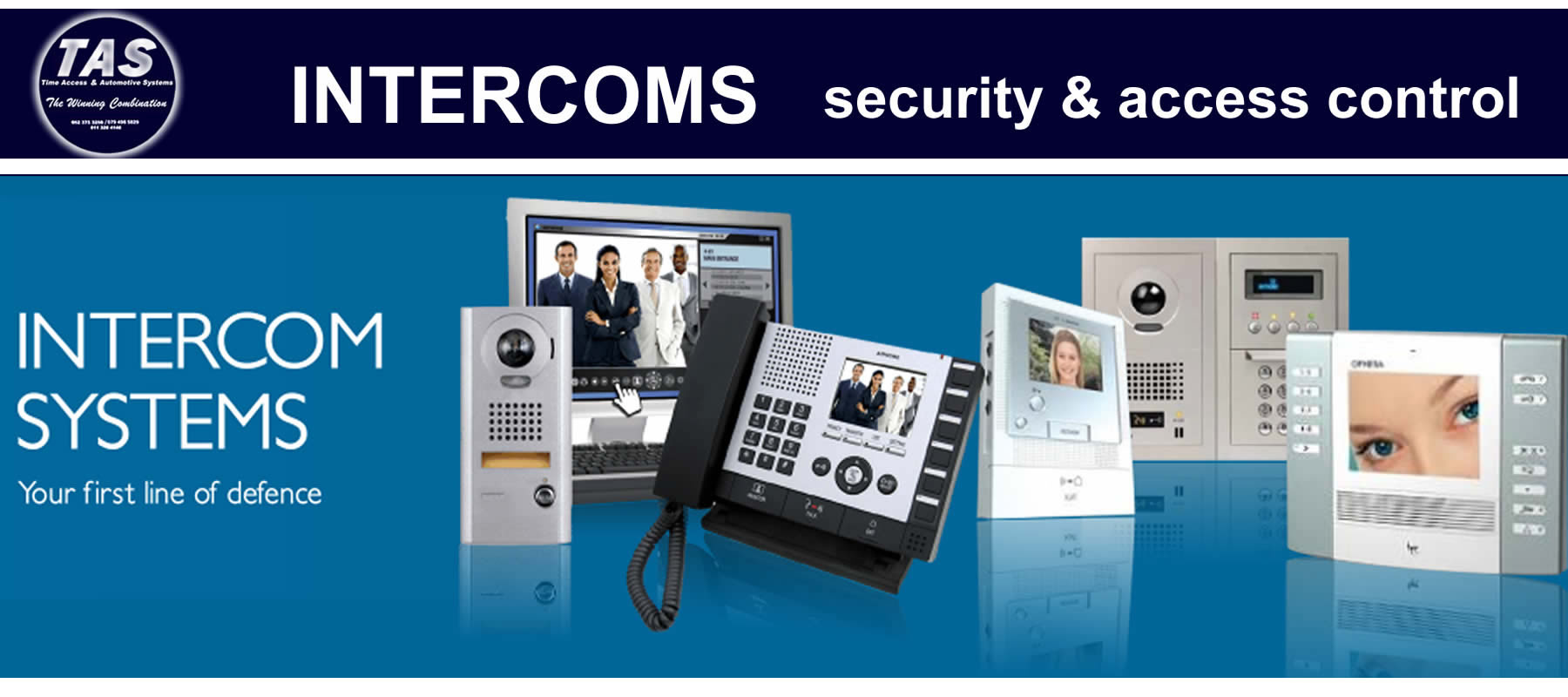 Intercoms - Access Control
TAS provides a wide range of intercoms that include audio, video, wireless, GSM as well as IP systems that can be answered from your phone from anywhere.
We offer a great wireless intercom system with a typical range of 50-70m in built-up areas and further in open terrain. It's portable and rechargeable handsets give you the convenience of answering calls from anywhere within range of the gate station. Multiple gate stations and handsets can be added and there is intercommunication between handsets.Entry level audio and video wired intercom systems such as Commax and Kocom are available in kit forms and are perfect if only one or two handsets are required.
Polophone is a wired system and a great choice for most residential homes catering for up to 5 components (max 2x gate stations) e.g. 1 gate station and 4 handsets or 2 gate stations and three handsets and includes an internal call and communication facility.
BPT is a component-based wired intercom system easily expandable to meet the requirements of any large property.
GSM based intercom systems have become the perfect solution to replace wired systems for residential complexes, estates, business parks and the like. The MKii GSM intercom is by the most popular and it not only serves as an intercom system, it includes access control solutions too.
Intercoms Products - Access Control
---