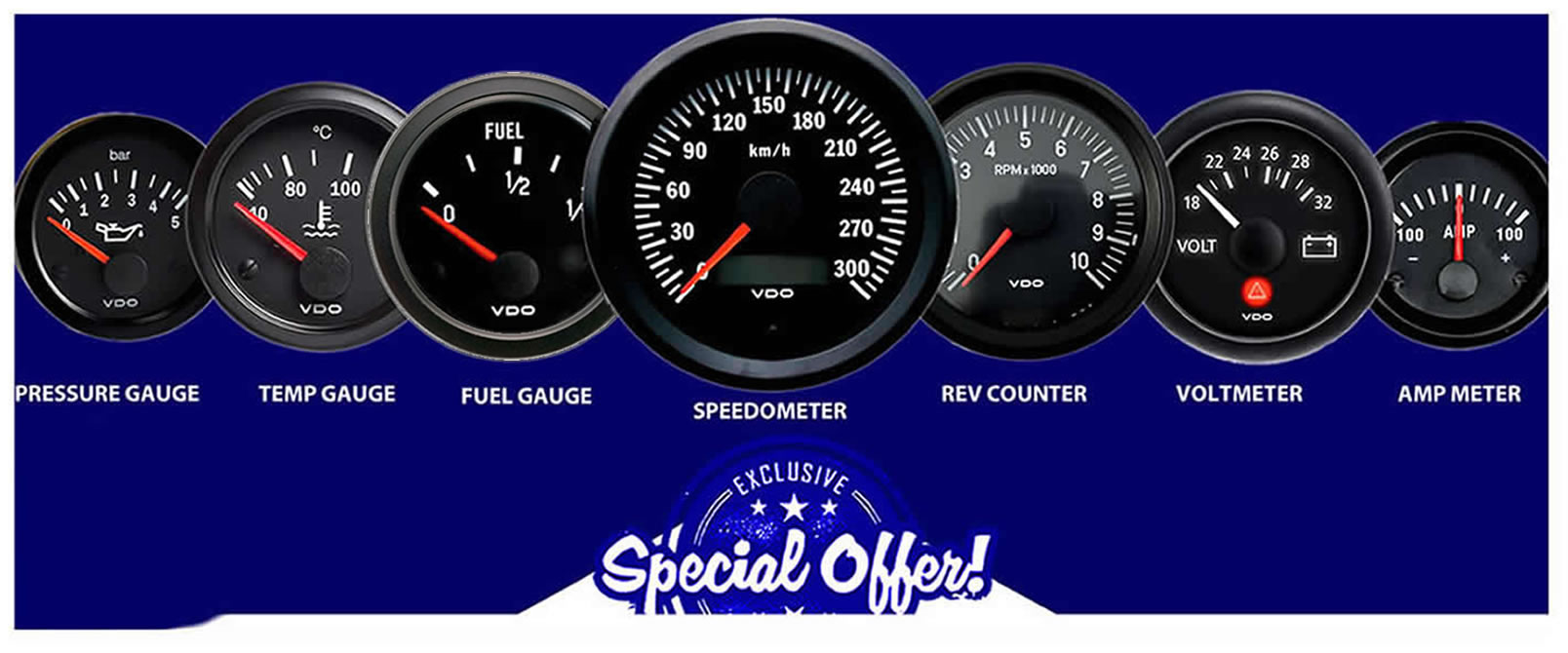 Our Services

We specialize in automotive instruments for cars or vehicles, marine instruments for boats and ships and a broad range of industrial instruments for the electrical or mechanical industry.


---


If you keep an eye out Vision X lighting can be found everywhere. The Military, Fire Departments, and even NASA have trusted Vision X on vehicles that don't have the luxury of second guessing their lighting.

Vision X Lighting Solutions are not just for the professionals; the Vision X product line is diverse and has product available for all markets. Vision X can be found on boats, off road vehicles, UTV/ATV's, and even street legal cars and motorcycles. Whatever the need, Vision X has a product to meet and exceed your expectations.
---
VISION X LIGHTS CANNON
Harnessing Unbeatable Power
Whether you choose the Optimus Fog Light kit or the Roof Mount, you can rest assured that the LEDs inside are the best LEDs obtainable. Top-binned and perfectly constructed, these high powered LEDs are capable of outputting the maximum amount of lumens per LED.
Rugged and Durable Construction
Being manufactured from extruded aluminum, Vision X lights are tough enough for all conditions. The front has the ultimate protection of an unbreakable poly-carbonate lens, while the bottom has the Vision X designed stud mount with vibration dampening rubber.
Prime Drive Technology
Prime Drive Technology from Vision X Lighting controls vital functions such as temperature control and dimming on your LED Light Bar. This advanced technology can increase or decrease the intervals at which the LEDs turn on and off in order to lower the bars overall temperature and maximize the lifespan.
VISION X LED LIGHTS: JEEP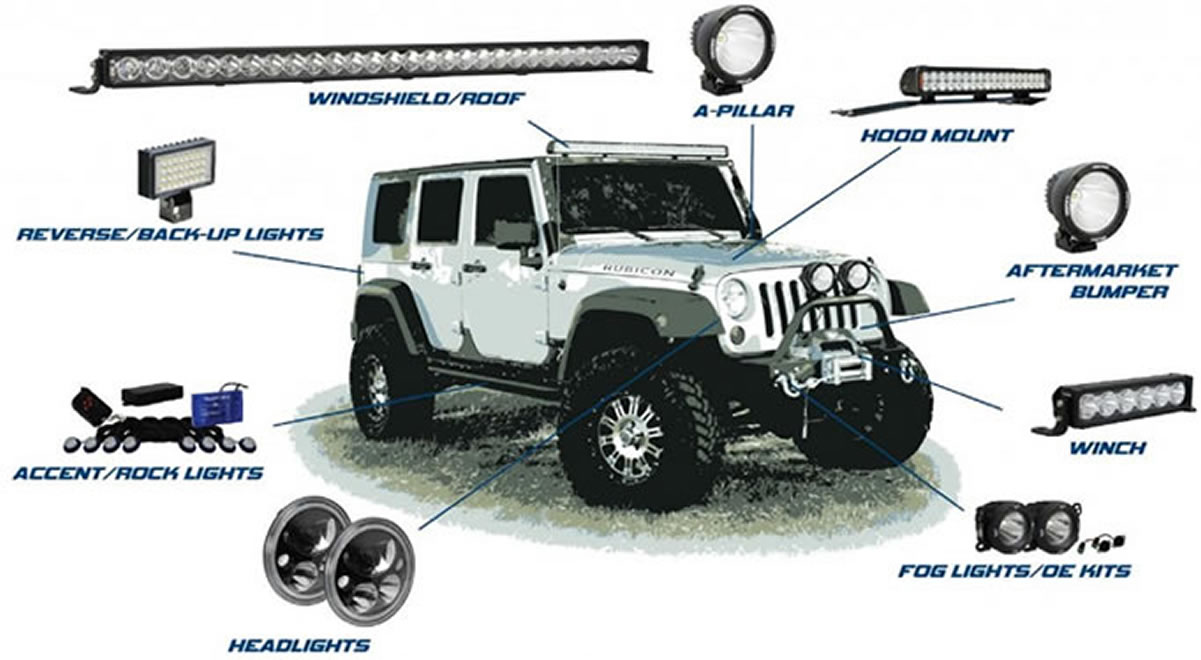 VISION X LED BAKKIE LIGHTS

Light Cannon XP

About the 4.5″ Light Cannon XP
The new Vision X 4.5″Light Cannon XP uses a stronger single source 40-Watt LED over the standard 25-Watt Cannon for added power output from the same size light. The Light Cannon XP comes equipped with advanced IRIS reflector technology to place it at the top of its class in the single source LED lighting division. The Light Cannon XP utilizes a focused beam pattern to provide 1,115 feet of usable light, and is housed in a robust black aluminum polycarbonate hybrid housing for long lasting durability, even in the most extreme conditions. The Light Cannon XP comes standard with an extended warranty, single wiring harness, and a multi-volt 9-32V DC input.



Two Light Kit Available
LED Light Cannons are available in a Two Light Kit that includes two 4.5″ Cannon XP's, a dual wiring harness for easy electrical setup, and an installation guide to help you get your Cannons hooked up. The Two Light Kit adds an additional 3,000 raw lumens to your build, bringing the total output to 6,000 raw lumens of light saturation between the two lights. Vision X also offers mounting kits for various different applications to fit your needs.




Poly-carbonate Covers
Polycarbonate Covers allow various patterns of light distribution, including Spot, Euro, Combo, Flood, Wide Flood, or Elliptical beams. Each of these beam patterns is also available in a variety of tints, including amber, red, blue, or clear. A Black Out "Vision X" logo cover is also available for added protection when your lights are not in use. All covers are created from a high-grade poly-carbonate material that adds some extra protection to your 4.5″ Light Cannon XP.
VISION X TRUCK LED LIGHTS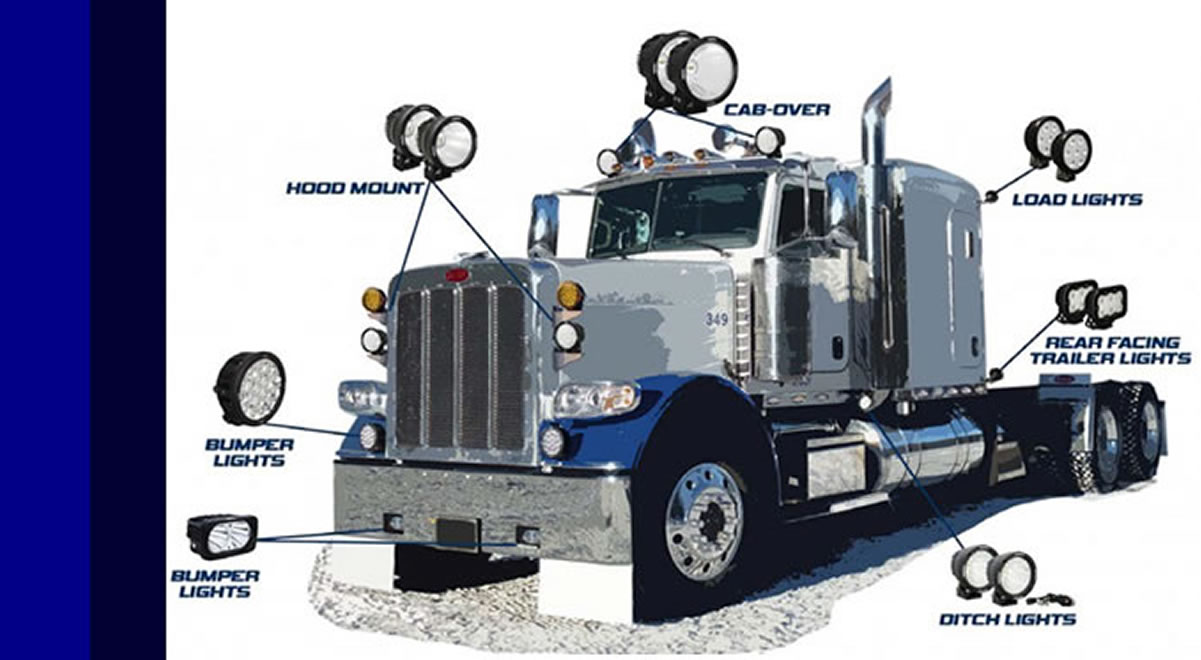 VISION X TRUCK LED LIGHTS

Whether it's driving home from work or taking a long road trip on the highways, TAS has a superior range of LED lighting that will not only dramatically improve your visibility, but also increase your safety and the safety of others.

Our lights come in all sizes, and there's an option for any vehicle regardless of the size.
VISION X MOTORCYCLE LED LIGHTS

MOTORCYCLE XMC VISION X LED LIGHTS

The XMC line up from Vision X currently leads the market in functionality and performance for popular motorcycles from Harley-Davidson, Indian, and many more. From the DOT Approved XMC 7″ LED Headlight to the XMC Bagger Kit, each product in the XMC line up was designed with motorcycle riders in mind.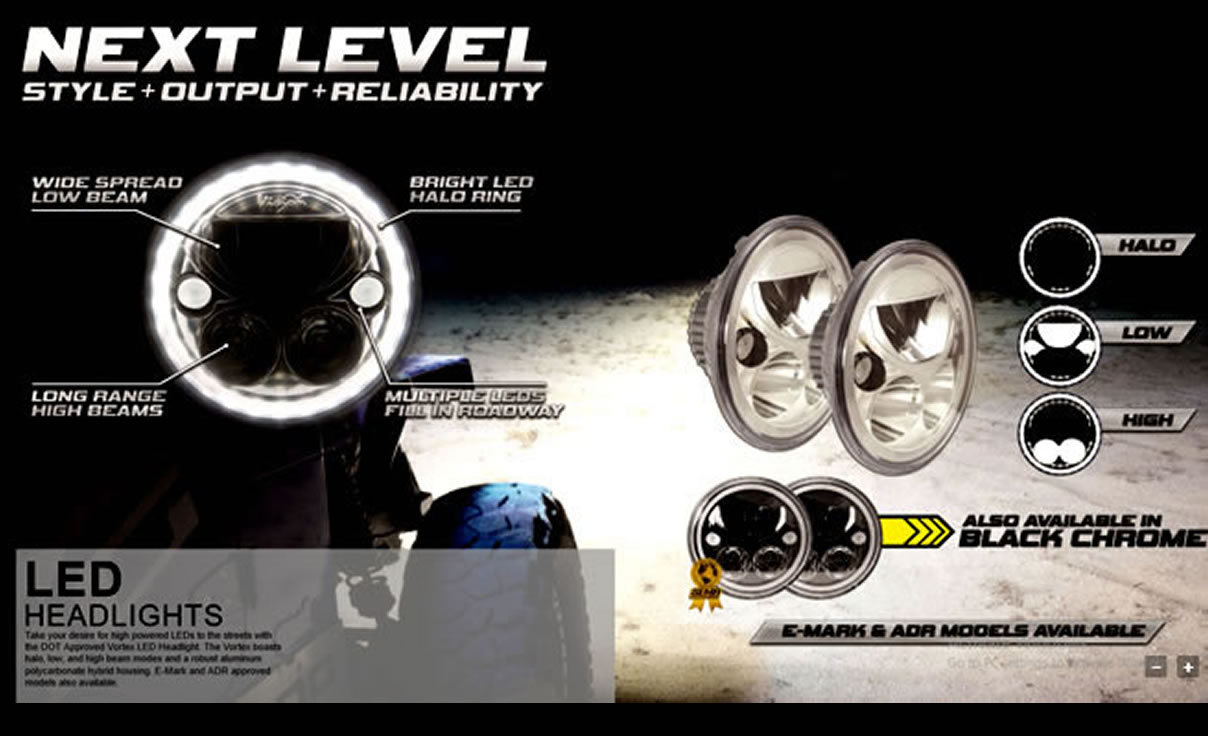 DOWNLOAD CATALOGUE
(VISION X LED LIGHTS AND HEADLIGHTS)
"FOR ALL MAKES OF CARS"
DOWNLOAD CATALOGUE
(LED VISION X LIGHTS MINING SOLUTION)