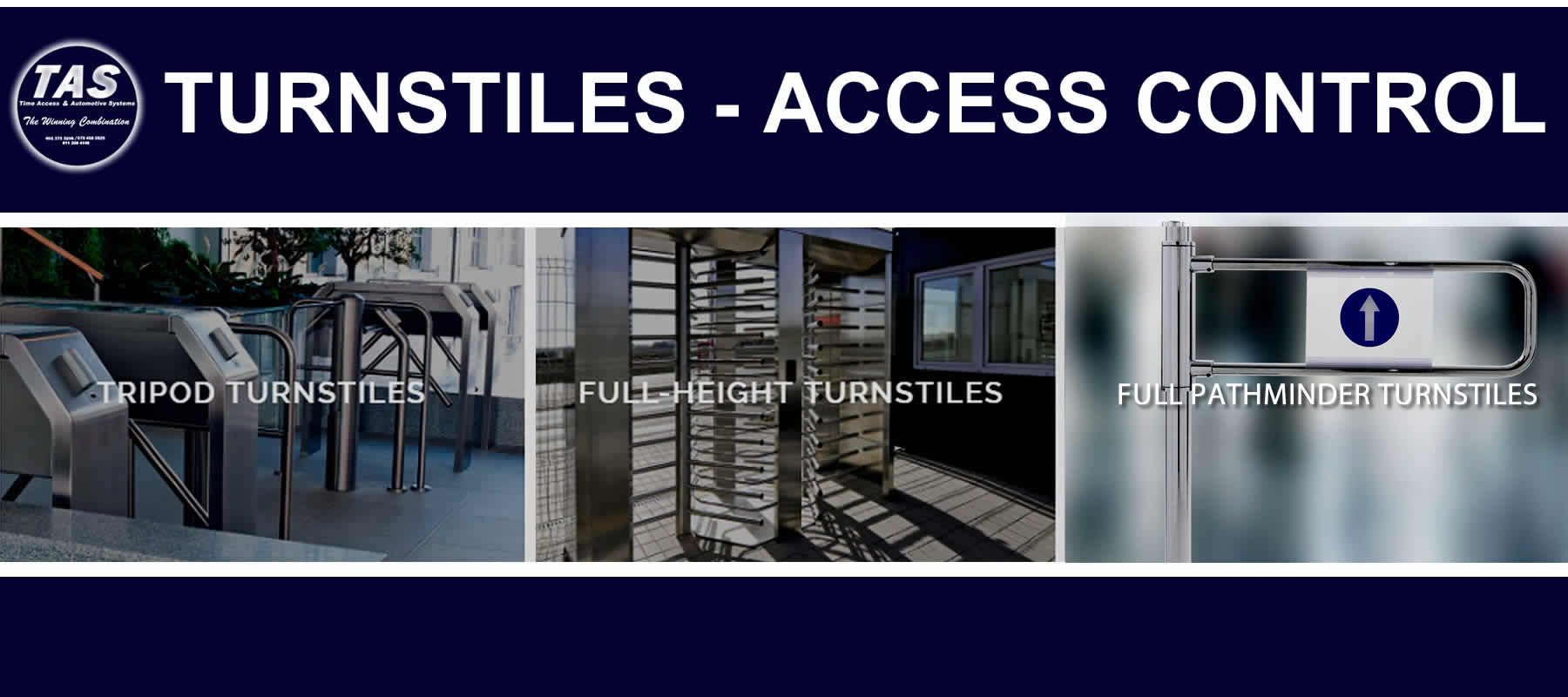 ACCESS CONTROL - TURNSTILES
Access Control Turnstiles
TAS is a preferred access control turnstile supplier of access control turnstiles, turnstile doors, and turnstile gate products with over 30 years of experience in the industry. Many government facilities, amusement parks, corporations, school and university campuses, industrial manufacturing and warehousing, construction sites, stadiums, airports and transit systems and more have trusted TAS to meet their pedestrian access control needs. We provided one-on-one consultation for our customers to make sure the access control turnstile products they choose meet their security needs.
Turnstile Access Control Systems
Installing turnstile access control systems is a great way to elevate security. This is because access control turnstiles, turnstile doors, and gates are designed to restrict access to one person at a time, and will only allow access to entrants with the correct credentials. A person entering an access control point must present credentials (like an ID card, key fob,fingerprint scanner etc.) to a reader attached to the turnstile so it can determine if the person is authorized to pass through the turnstile. If authorized, the turnstile will unlock and allow the person through, promptly locking immediately after the person has made the passage. These turnstile access control systems provide one of the most secure and efficient entry security solutions available because they prevent tailgating and unauthorized entry completely autonomously.
Access Control Turnstile Products
---
Based in Gauteng, Johannesburg. We distribute, Sell, Repair and Install All Turnstile Systems for your access control. Please feel free to peruse through our Access control Turnstile Products for your residential or business Area.